VITA (Deutsch)

"Sebastian Heindl spielt die Orgel nicht einfach nur. Er kann sein Publikum in den Himmel heben oder ins Elend versenken – ein Leipziger Wundermusiker" DIE ZEIT 2021
Heindl erhielt seine musikalische Grundausbildung im traditionsreichen Thomanerchor Leipzig. Im Anschluss studierte er Kirchenmusik an der Musikhochschule Leipzig bei Prof. Martin Schmeding und Prof. Thomas Lennartz.
In den letzten Jahren erregte er durch zahlreiche Wettbewerbserfolge internationale Aufmerksamkeit. 2019 gewann er in den USA als jüngster Finalist den Longwood Gardens Organ Competition, der als einer der renommiertesten Orgelwettbewerbe weltweit gilt.
Konzertreisen führten ihn nach Großbritannien, Irland, Kanada, in die USA, nach Russland, Ungarn, Österreich sowie an wertvolle historische Instrumente Deutschlands. Er erhielt Einladungen in die Philharmonie Essen, von den Bamberger Sinfonikern, ans Konzerthaus Berlin, ans Konzerthaus Wien und debütierte im Gewandhaus zu Leipzig mit Francis Poulencs Konzert für Orgel und Orchester. Eine enge Zusammenarbeit verbindet ihn mit den Berliner Philharmonikern. Während der COVID-19 Pandemie hat er ein vielbeachtetes Konzert mit dem Blechbläserensemble der Philharmoniker für die Digital Concert Hall aufgezeichnet. Seitdem war er wiederholt als Solist und Ensemblespieler in der Philharmonie zu erleben.
Schwerpunkte seines Repertoires sind das umfangreiche Orgelwerk Bachs, das er überwiegend auswendig beherrscht, die Werke von Liszt, Franck, Reger und Messiaen. Daneben ist er in Orgelkreisen bekannt für seine eigenen Bearbeitungen, darunter Werke von Mozart, Beethoven, Wagner, Saint-Saens, Dukas, Mussorgsky, Holst und Gershwin. Sebastian Heindl tritt auch als Improvisator und Komponist in Erscheinung, wobei sich in seiner Klangsprache die Harmonik und Rhythmik des Jazz mit klassischen Formtypen paaren. 2021 und 2022 leitete er Bachkantaten im Rahmen von Gottesdiensten in der Leipziger Thomaskirche und der Universitätskirche St. Pauli.
Durch seine hohe Affinität zu den modernen Medien, insbesondere YouTube, konnte Heindl tausende Menschen für die Orgelmusik begeistern.
https://www.youtube.com/c/SebastianHeindl
***
---
BIO (English)
In 2021 the leading German newspaper DIE ZEIT titled: "Sebastian Heindl does not just play the organ. He can lift his audience up to Heaven or plunge them into misery – a miracle musician from Leipzig".
He received his fundamental musical education as a chorister in Leipzig's famous St. Thomas Boys Choir, where Johann Sebastian Bach was once the director of music. After that Heindl continued his studies in Church Music at Leipzig conservatory with Prof. Martin Schmeding and Prof. Thomas Lennartz.
Over the past years he attracted the attention of the international organ scene by earning a number of prizes in organ competitions all around the globe – including the Northern Ireland International Organ Competition, St. Albans Organ Competition, Silbermann Wettbewerb Freiberg, Internationale Orgelwoche Nürnberg. In 2019 he won the Longwood Gardens Organ Competition (USA), which is considered to be one of the most prestigious organ competitions worldwide. Concert tours lead him to United Kingdom, Ireland, Hungary, Austria, USA, Canada and Russia. Heindl was invited to play at Philharmonie Essen, Bamberg Symphony, Konzerthaus Berlin, Konzerthaus Wien and had his debut at the Gewandhaus Leipzig with Francis Poulenc's Concerto for organ and orchestra. He maintains a close cooperation with the Berliner Philharmoniker. During the COVID-19 pandemic he recorded a much appreciated concert with the Berlin Phil Brass Ensemble for the Digital Concert Hall. Since then he appeared frequently as a soloist and ensemble player at the Philharmonie.
The main focus of his extensive repertoire are the works of Bach, which he has memorized for the most part, the works by Liszt, Franck, Reger and Messiaen. He is particularly famous for his own transcriptions, among which are classical masterworks by Mozart, Beethoven, Wagner, Saint-Saens, Dukas, Mussorgsky, Holst and Gershwin. Sebastian Heindl also appears as improviser and composer. His highly individual own musical language consists of elements of modern Jazz music and classical formal structures. In 2021 and 2022 he conducted Bach cantata services at St. Thomas Church Leipzig and at the Leipzig University Church St. Pauli.
Thanks to his frequent activity on social media and the internet, especially YouTube, Heindl encouraged thousands of people to fall in love with organ music.
https://www.youtube.com/c/SebastianHeindl
***
---
---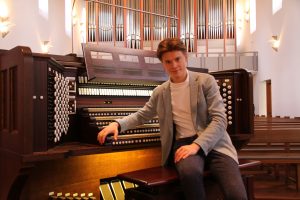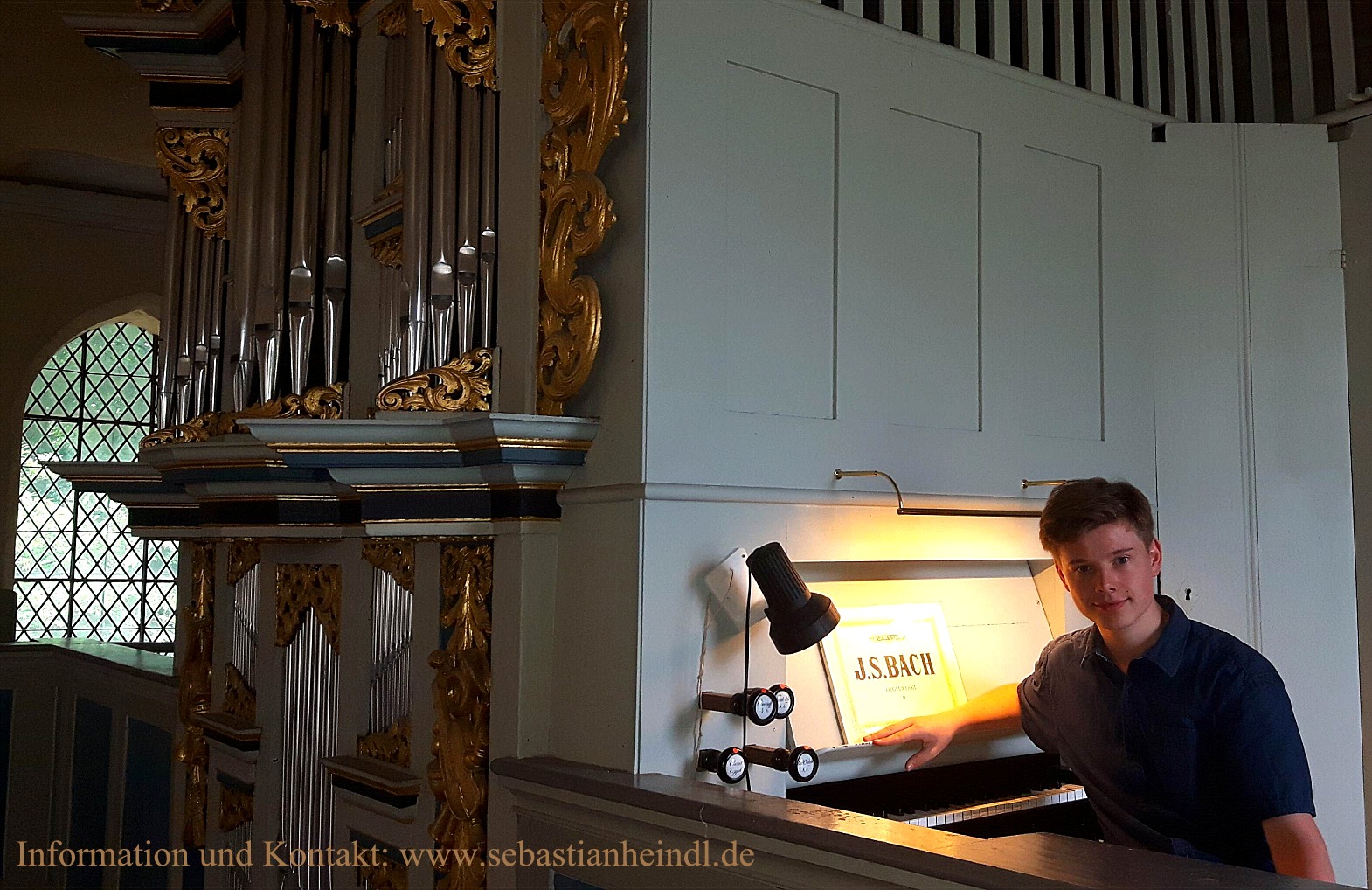 ---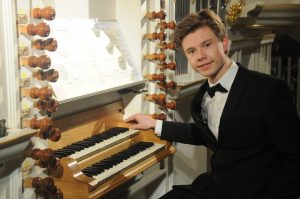 ---